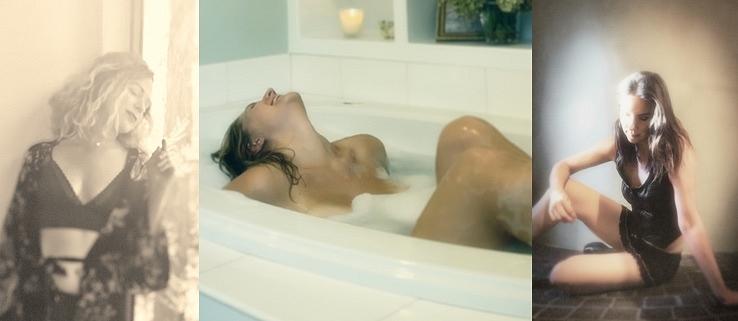 "Rebecca is one of those people who sets you completely at ease. Maybe it's because she sees the beauty in everyone and everything, so you can't help but feel beautiful in her presence." ~Kristin Z.
"Rebecca's work is unique. She takes the time to get to know you so she can capture as much essence as form ... and she does this all through remote capture. She then does some exquisite editing so it becomes a work of art, rather than just a photograph. And to top all that off, she has a wonderful, gentle, yet playful, demeanor, helping you to relax and explore the many and varied ways of capturing your essence." ~Richard H.

"What an incredible experience having the remote photo session with you last week. The embodiment guide as such a treasure too! I felt so seen and held in my true beauty and power. I am blown away at the quality of photos you can take through our phones. Even more important is how you really captured my essence and my inner beauty. What a gift thank you! The photos are STUNNING!! " ~Lisa E.

Featured Artist of Holga Inspire, an International Traveling Exhibit
Published in Plastic Cameras, Toying with Creativity by Michelle Bates
Collections: The Ritz Carlton, The Doubletree Hotel, Atlantis Resort Bahamas