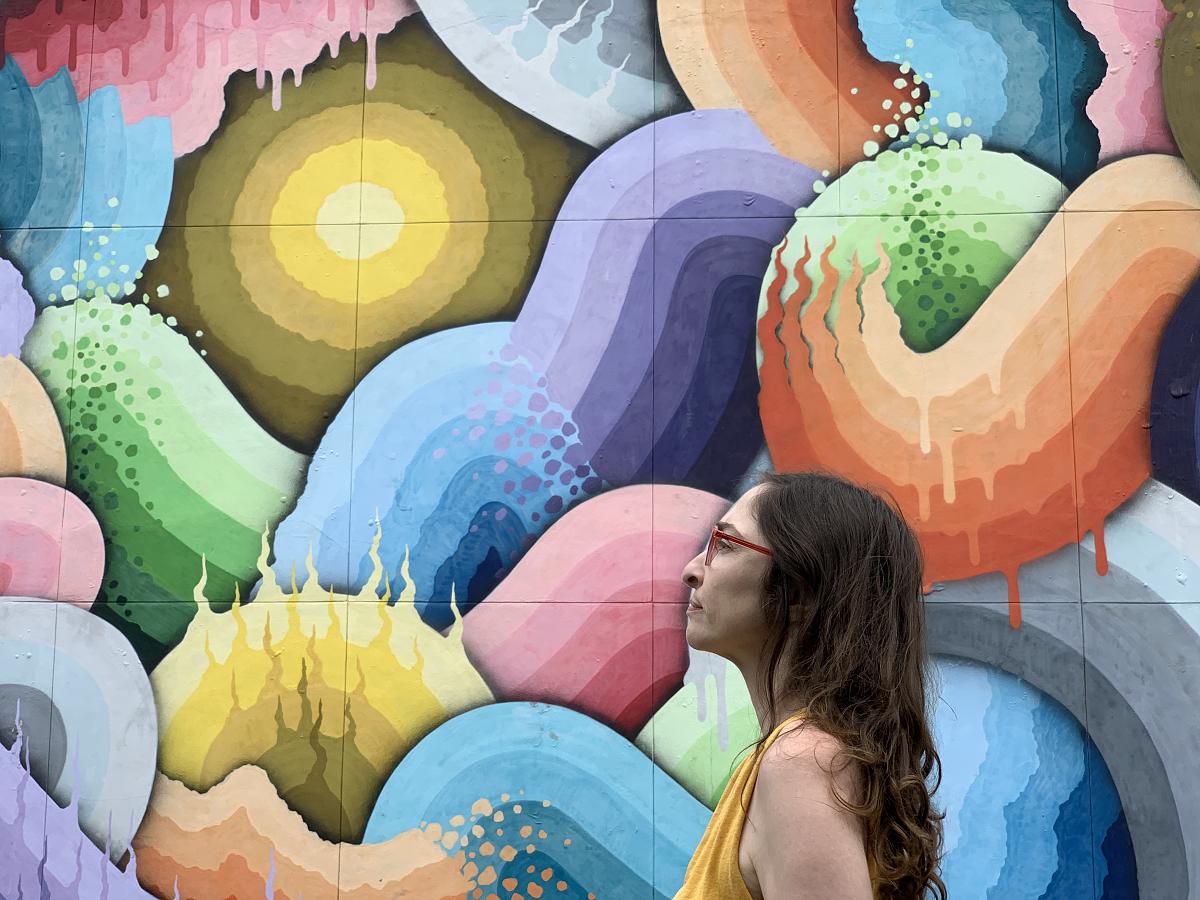 David and I live in Gulfport Florida which is just a few blocks away from St Pete. St Petersburg Florida is a wonderful city that celebrates the arts with murals on so many of it's buildings all over town.  It has a thriving local art scene, with many art galleries and artists practicing all kinds of mediums.
We packed a picnic diner and headed out to see some murals. To stay safe, we decided to eat our picnic in the car while parked at one of the murals with bright big sunflowers on it. After dinner we drove around to find others that we could make art with!
We started a project of creating images that respond to what we see in the murals. Here are the first few. I could only get David to model for one though!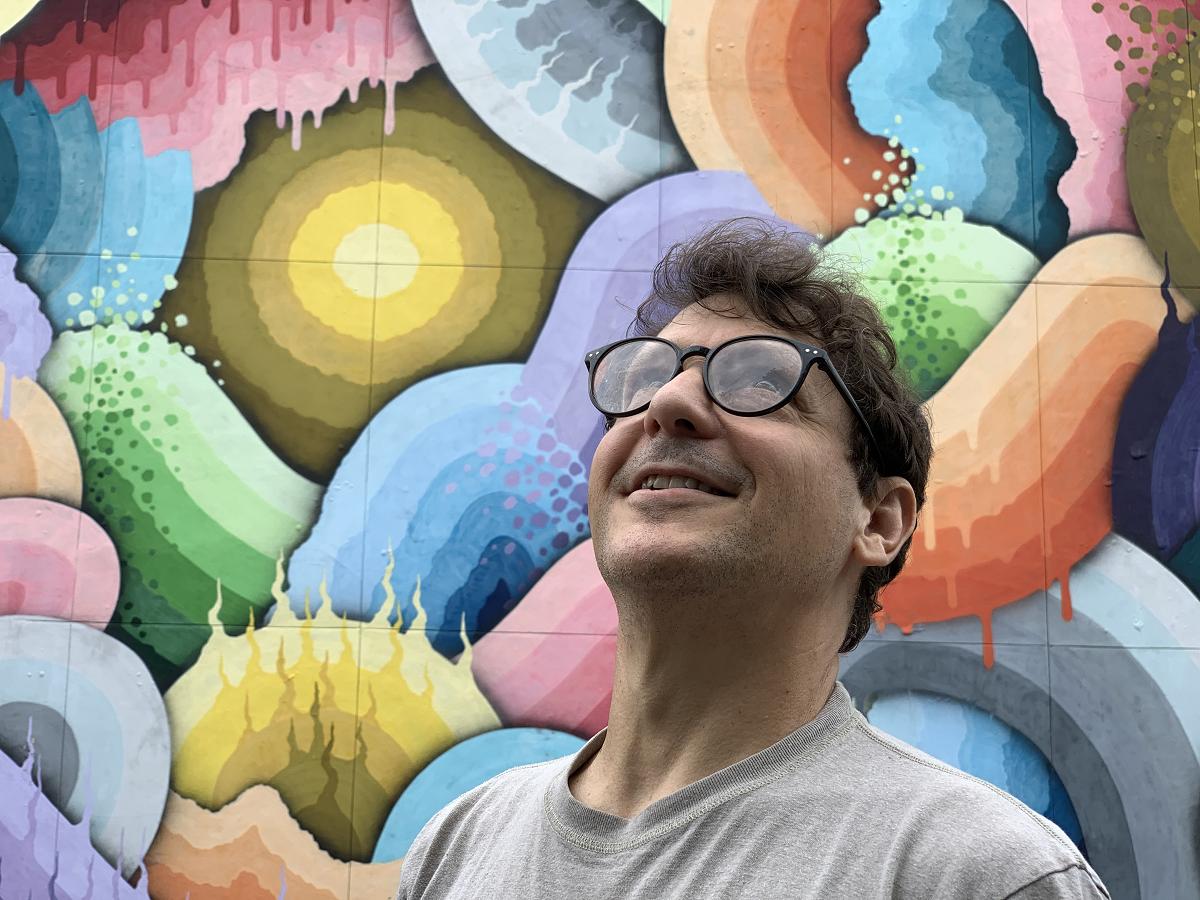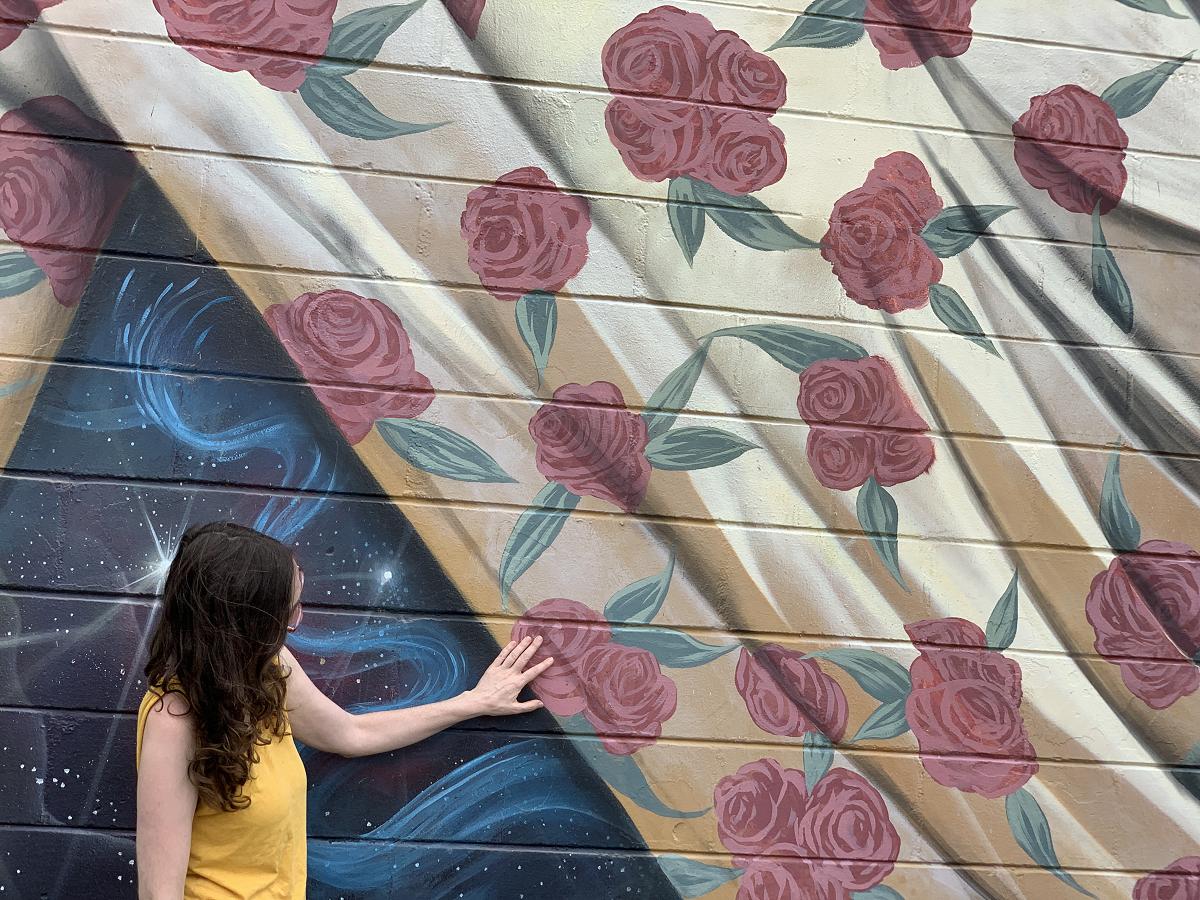 What do you do for date night in quarantine?