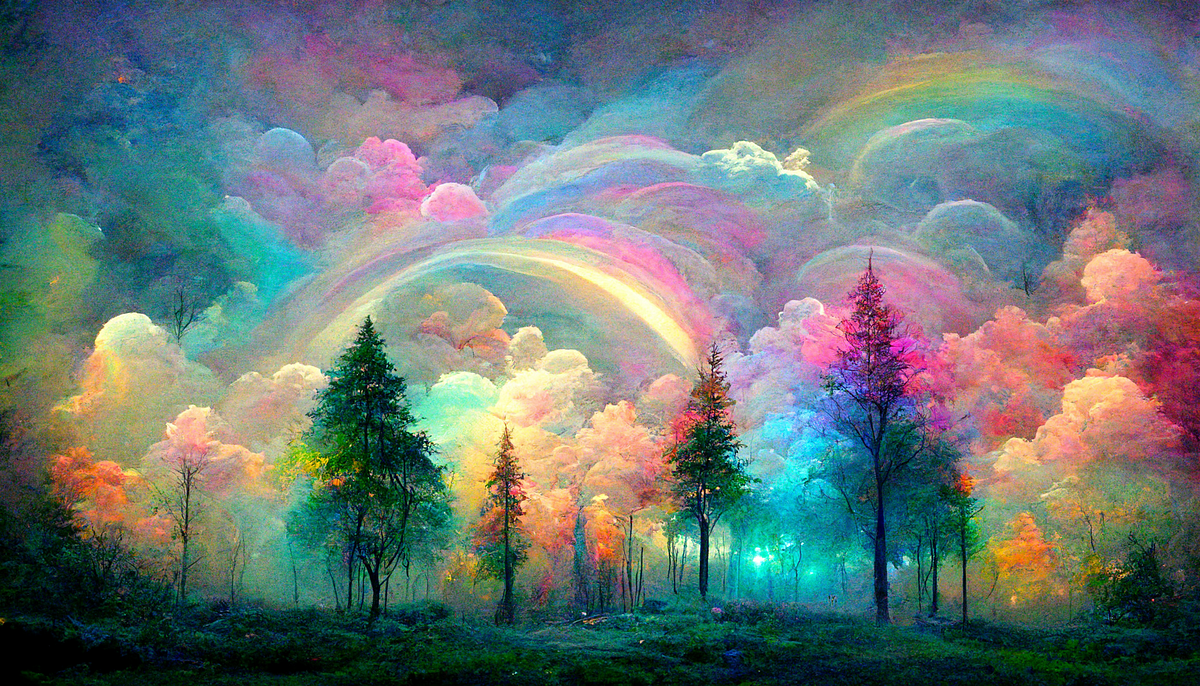 Something interesting has been happening with me.
I noticed that through AI art, I am able to explore my feelings visually. I've always been someone deeply connected to my inner world with a high level of self-awareness. Yet I've kept that separate from my art.
I've used my art as a way to explore my surroundings outside of me, not inside.
I go to a place that resonates with me, take pictures and then create artwork; it's beautiful and moving and celebrates the beauty and magic of a moment, a place, and possibly even a time.
Now, as an artist learning to sell art online in our modern world, we are taught to add stories to our art. To create an emotional connection with the viewer so that amongst the overwhelm of information thrown at us all day long in the online space, we're able to give our viewer a pause and a way to connect to something deeper through our art –emotional connection sells. Yet I've never known what to say about my artwork.
This has constantly challenged me because there was no story to my work. It was just about me capturing something beautiful. Me using my talent and skills I've learned over a lifelong career as an artist and photographer. Then presenting it to you as something beautiful that I hope you resonate with strongly enough to want to put it on your wall.
Social media and online marketing have felt pushed and exhausted for me in creating stories that don't resonate with me. I often feel burnt out before I even have the opportunity to get going.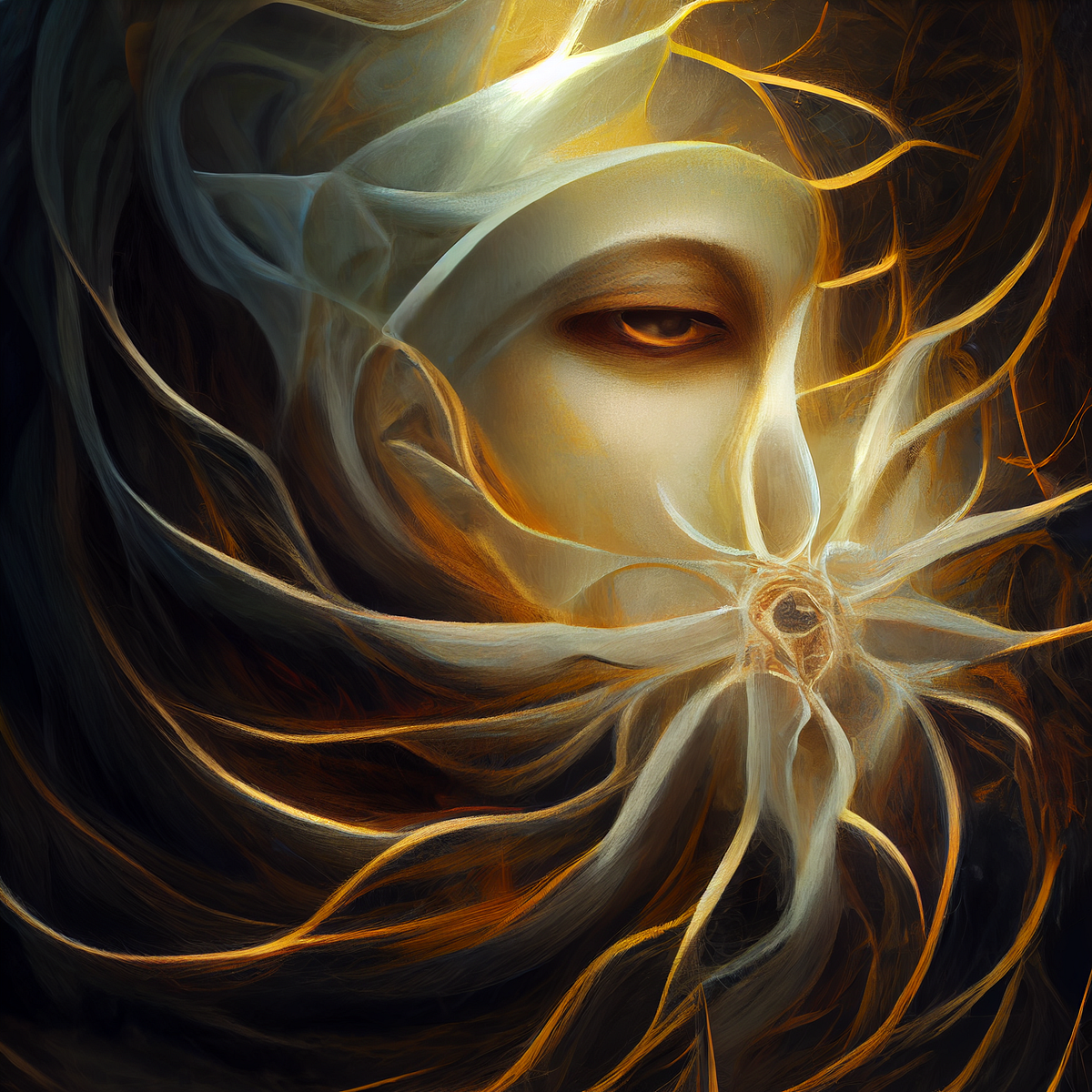 But here's the thing I've been noticing with my AI art…
I've been making art to express my inner world, which is something so incredibly vulnerable to me. And a little bit scary. Only the most intimate of people in my life get to see that part of me, and there are only a few.
Like many of us, I'm scared to open my heart, share my feelings and observations, and create connections. I've been hurt, let down, and disappointed, and I know you probably have too. We're human, and putting our trust in others takes a lot.
AI art has given me a voice to share with you who I am on a deeper level, or rather, to share my own inner world as opposed to just capturing the beauty of the moment around me. Both are equally valid. I love being in and capturing a moment, I'll be doing it my entire life, and I'm honored to have the skills to be able to bring that to you. I've just never been able to bring my inner world to you, until now.
In short, I've been noticing that with AI, it has been easier for me to write posts from the heart; with feelings and emotions behind every artwork, it's been easier for me to communicate my thought process.
And once again, I find myself embracing new technology and exploring how far I can push the boundaries to make it my own –that has certainly been a theme in my lifetime.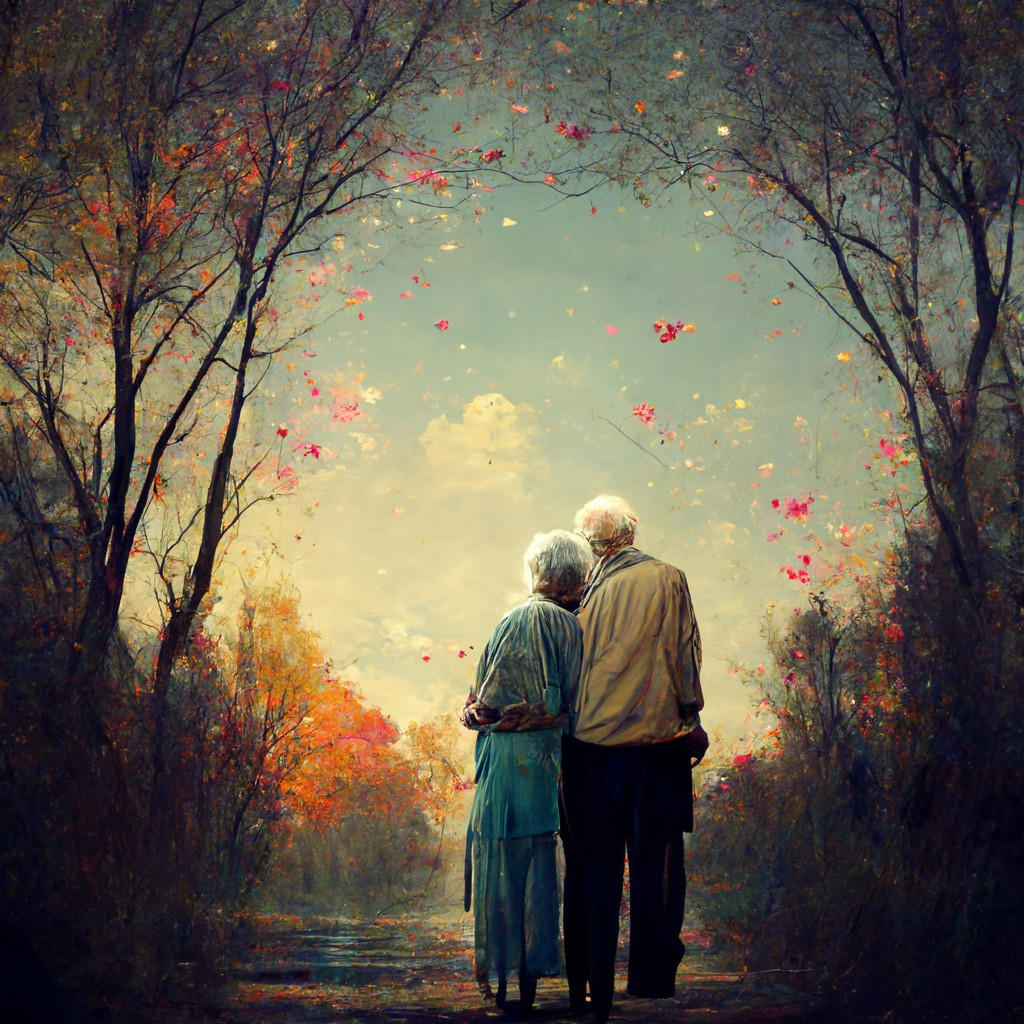 Recently, my partner had to go to the hospital, and I had some feelings about that; and I wanted to make a post to share with my community and gather support.
I realized I could create a piece of art that expressed my feelings; I've never had that notion before.
So, I spoke my words into the AI. I pondered over what it generated for me, changed some things, and asked for something else.
And together, we created artwork that expressed what I wanted to say.
Most of the time in my career, I have followed my intuition, and I've created the next thing to offer to people not really knowing why –learning as I go and growing with it.
So now I wonder, as I have this realization, seeing how AI artwork is allowing me to speak from the heart both with words and images, allowing me to be brave in posting to the world…. I wonder if that's why I was led to create the Magical Content Membership.
Yeah, this didn't start out as a sales post. But as I was writing, I realized that I'm doing the very thing I hope my subscribers do. I hope they are inspired by my AI art to write words and share their views with the world.
To me, it's like the most beautiful dance between imagery and words blended together with modern technology
So here I am, opening my heart, showing you what I hope this content membership can do for you, and hoping that you come to join me along for the ride. 
You can check it out here:  https://www.rebeccatolk.com/mcm